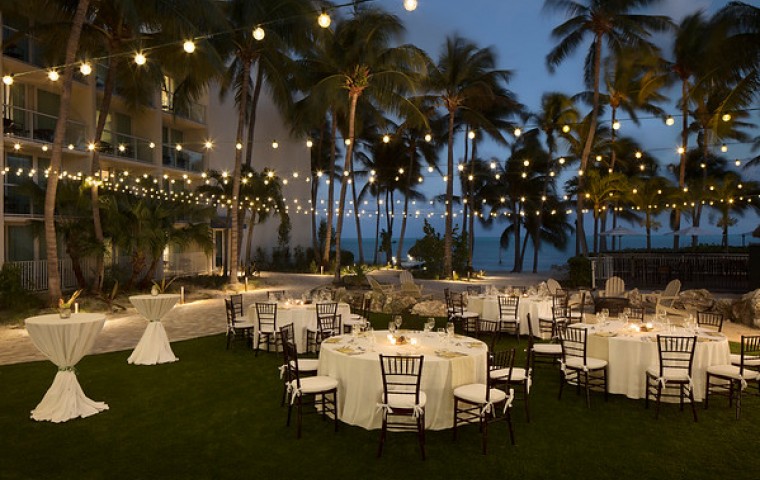 It's hard to imagine a lovelier setting for an island wedding or special event than Amara Cay Resort. Dotted with palm trees swaying in a gentle breeze, the resort's coastline and beautifully landscaped event lawn are exquisite backdrops for weddings, vows renewals and other special occasions.
For anniversaries, wedding receptions, birthdays and family reunions, Amara Cay Resort offers deliciously catered events in its poolside Sparrows Tiki Deck, which accommodates up to 20 guests, and in the "Glass Bowl" indoor meeting space, accommodating up to 50 guests. Ask us about organizing an elegant beachfront tented dinner, a fishing trip picnic, or family BBQ. Our beach can accommodate up to 65 guests.
The resort offers room blocks for parties using ten or more rooms.