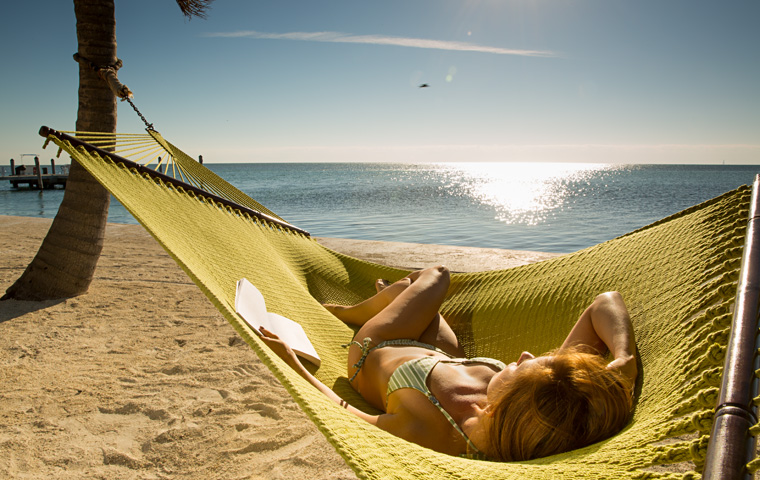 The Sport Fishing Capital of the World, Islamorada (pronounced eye-lah-mor-ah-dah) is located in the Florida Keys, halfway between Key West and Miami. An ideal destination for families, Islamorada is known for its clear and calm waters, towering palm trees lining sandy beaches, beautiful orchids and bougainvillea and breathtaking sunsets. Though it has long attracted sport fishermen, it's an equally appealing spot for divers and snorkelers, thanks to a colorful variety of shallow coral reefs and shipwrecks – both accidental and intentional – in its surrounding warm waters.
Its proper name is Islamorada, Village of Islands, and it comprises four separate islands, two islands that are part of the Florida State Park system and one private island, as well as smaller islands. Once home to Cuchiyada Indians, Islamorada is said to be the oldest inhabited place in the Keys.
The name "Islamorada" came from Spanish explorers in the early 16th century and the shade is seen prominently in local shops and restaurants. Legend has it that the Spanish explorers were so taken with the shades of purple in the sunset that they called it "islas moradas" (purple isles).
Incorporated in 1998 by the Florida Legislature, Islamorada begins on Plantation Key, followed by Windley Key, and runs through Upper and Lower Matecumbe Keys.